About Todd Duncan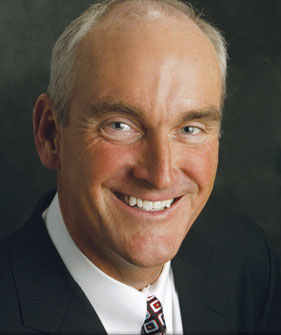 Over the past two decades Todd Duncan has built a respected enterprise while continuing to observe and study the lives of achievers who thrive on and off the job. His ongoing discoveries continue to be synthesized into compelling resources for living in a meaningful, enriching, and profitable way. His 14 books and popular seminars have influenced millions to pursue a generous and abundant life, and have landed on prestigious bestseller lists including the New York Times, Los Angeles Times, Wall Street Journal, Barnes & Noble, Amazon.com, CEOread.com, and BusinessWeek.
Todd began his loan origination career at the age of twenty-three and he quickly learned what it takes to succeed amidst the rising pressures and incessant temptations of the marketplace. By the age of twenty-five, Todd was listed in the top one-percent of the industry. By the time he was thirty, he had been involved in successfully closing over 5000 loans.
In 1992, Todd founded The Duncan Group to meet the growing demand for innovative training and leadership in the mortgage banking industry where he began his career. Like Peter Drucker, Dale Carnegie, and Bill Gates, Todd became an innovator who transformed his industry and improved the lives of millions. As a father of relationship-based selling for mortgage professionals, Todd has single handedly developed more successful mortgage professionals and enhances the quality of service they provide in the mortgage industry today.
Today, world-wide audiences praise Todd's authentic, balanced approach to success because he speaks from a platform of triumph. Todd's passion is to unlock the potential in every individual crossing his path, and his personal story has given hope to many. In designing world-renowned content and universal success strategies, Todd's ultimate goal is to help people lead healthy lives of fulfillment and satisfaction.
Todd and his wife, Debra, and his two sons, Jonathan and Matthew live in Newport Beach, California.